Connect customers to the story of your products with StoryBird technology.
Your consumers can see where ingredients come from and enjoy transparent supply chain stories through an e-commerce integration, or by scanning a QR code on packaging, store displays, or menus.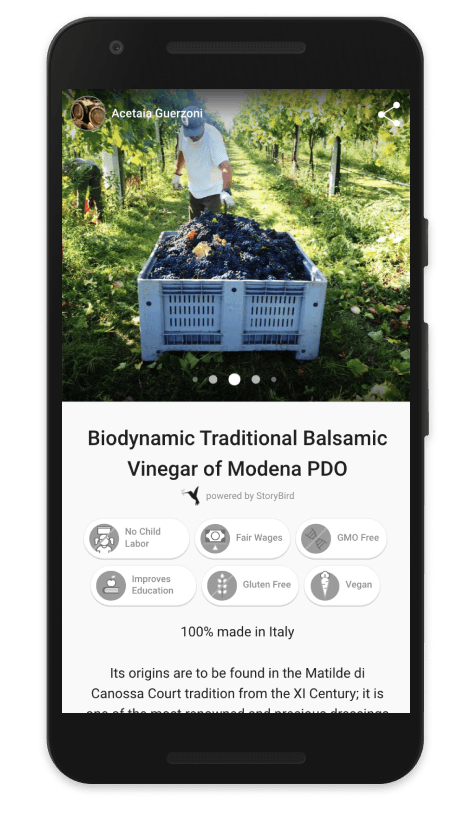 For Brands
Let's talk about how StoryBird can support your business.
StoryBird Packages
Share your best stories. Find the right package to fit your needs.
Consumers are demanding greater
transparency, trust, and economic equity

in their value chains.
86%

of US consumers believe brand transparency is more important than ever before.

73%

of consumers are willing to pay more for products that guarantee total transparency.

1 in 10

people get sick–and 420,000 die–from foodborne illnesses each year.
Source: Sprout Social, "From Risk to Responsibility: Social Media & the Evolution of Transparency," 2018.
Our tools support brands to:
stand out

Use our platform to share the stories that make your products unique, engaging consumers' hearts and minds.

Build Trust

Build brand trust through transparency, verified claims, and blockchain traceability technology.

engage

Cultivate relationships–not customers. Your consumers can provide product feedback, share stories, and connect with producers.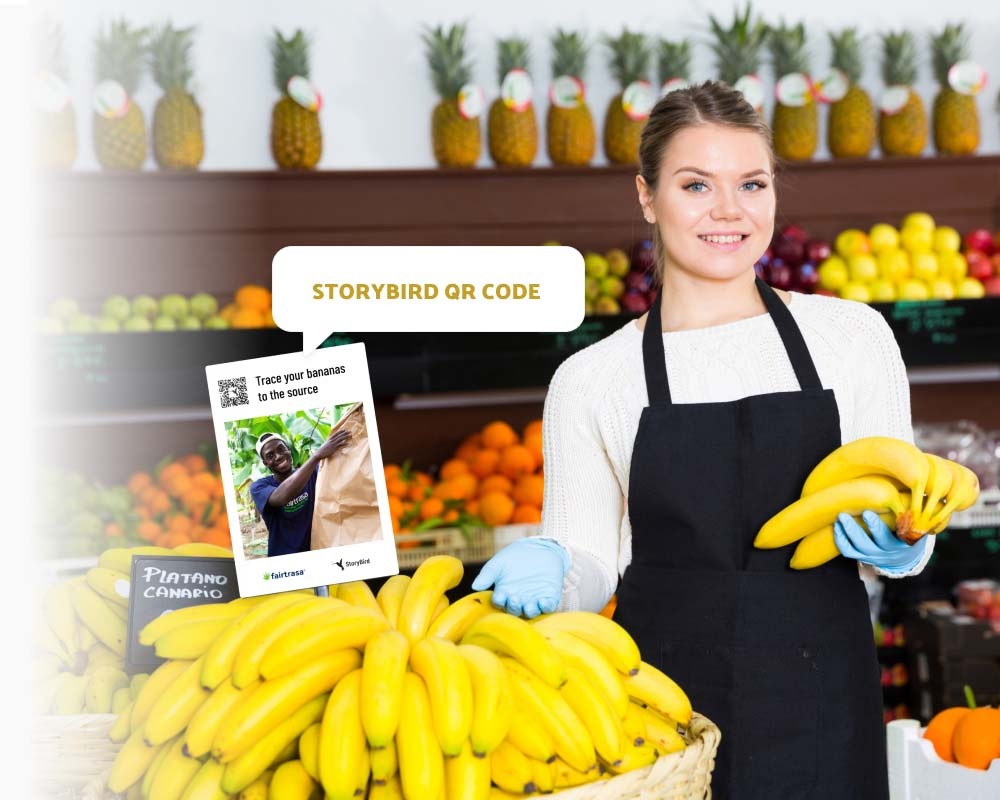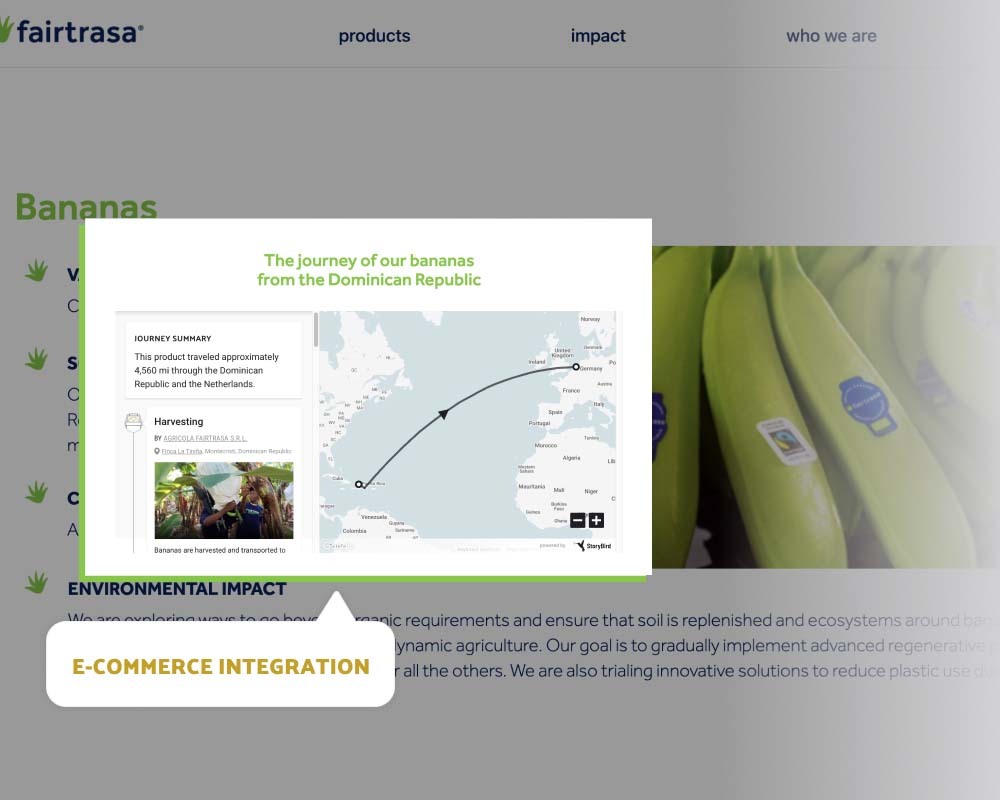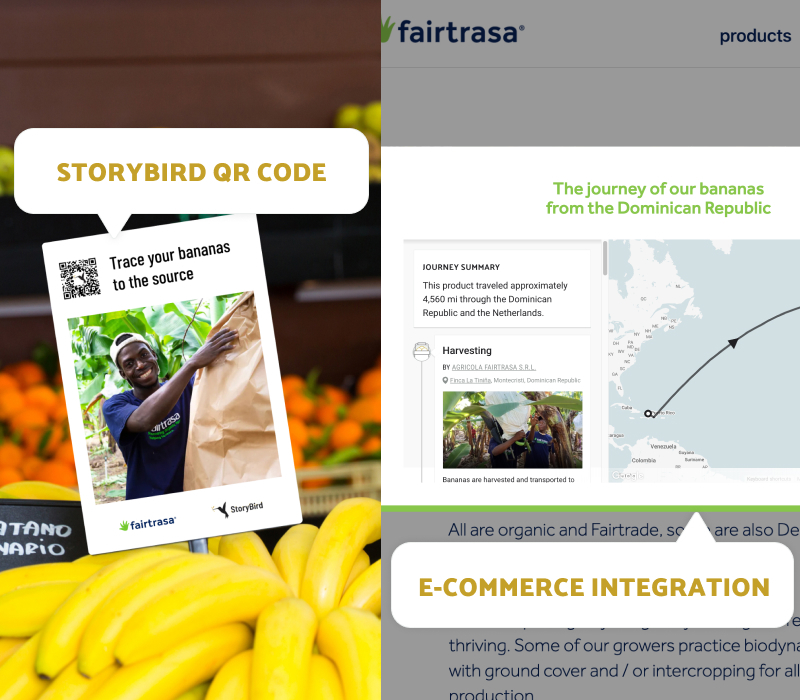 Casestudy: KnowSeafood
KnowSeafood offers consumers trust through transparency using VeChain and the StoryBird application.
Rampant seafood fraud – affecting one in every five servings of fish causes many people to avoid it altogether. KnowSeafood was built on verified claims and blockchain traceability technology for customers looking for natural, sustainable seafood they can enjoy without fear.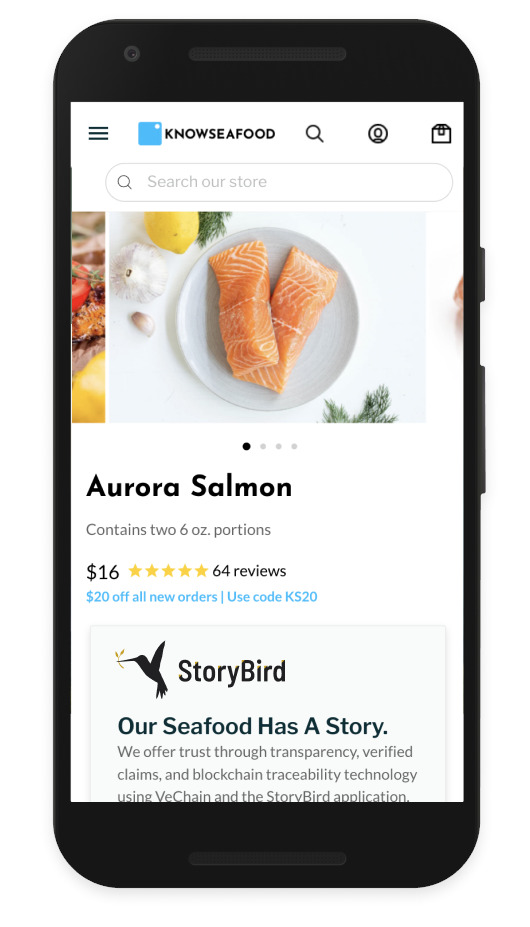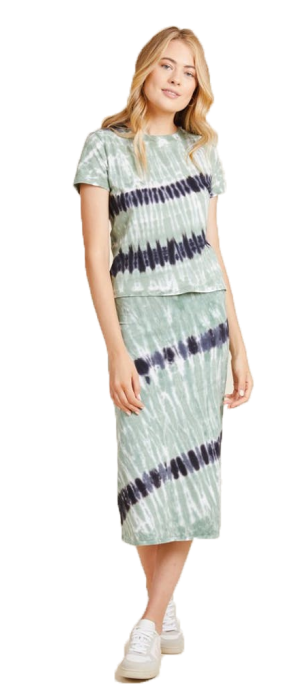 Casestudy: YesAnd
We are proud to bring the story of YesAnd's Rosalie Tee to life, from Gujarat, India all the way to your doorstep.
Conventionally grown cotton consumes nearly 20% of the world's insecticides and more than 10% of the world's pesticides. YesAnd designs for a bright vision of the future, with fashion that is certified organic, low-impact dyed, and ethically made. Stylish and sustainable? Great clothing for the conscious consumers is finally here.
testimonial

"
During the first 90 days of the pilot, TAPS Fish House realized a

33% year over year increase in scallop entrees sold

. Using the ease of the StoryBird solution, customers loved knowing exactly where their scallops came from and who caught them so much that they even shared the story to thousands of their own social platform connections.
"
Step up your storytelling.
Let's chat about your vision.